The New York Auto Show is scheduled to take place in April this year, and one of the undeniable stars of the show is expected to be the brand new Mercedes-Benz S63 AMG 4Matic Coupe. Details have recently been revealed ahead of this debut, to help build anticipation for what promises to be a super-fast and powerful new showing from Mercedes.
Engine Power and Speed
One of the top features of the new Mercedes S63 is its hand-built, twin-turbocharged 5.5-litre V-8 engine. This has an output of 577 horsepower, and is equipped with an AMG Speedshift 7-speed transmission. Drivers can also expect to have access to the all-wheel drive hardware that is also standard on other recent Mercedes vehicles. Take a look at these examples at Carsales for other vehicles featuring the 4Matic all-wheel-drive hardware to see how it stands up to the competition. The new S63 AMG Coupe will weigh in at about 4,400 pounds, yet it will be able to hit top speeds of 186 mph and accelerate from zero to 60 mph in only 3.9 seconds. Although there are lighter cars on the road, the new S63 AMG 4matic Coupe uses technology to help trim the fat. This includes carbon-ceramic brakes, light-alloy AMG wheels, and an aluminium body for a more aerodynamic end product. It will also have a lighter battery and composite brakes.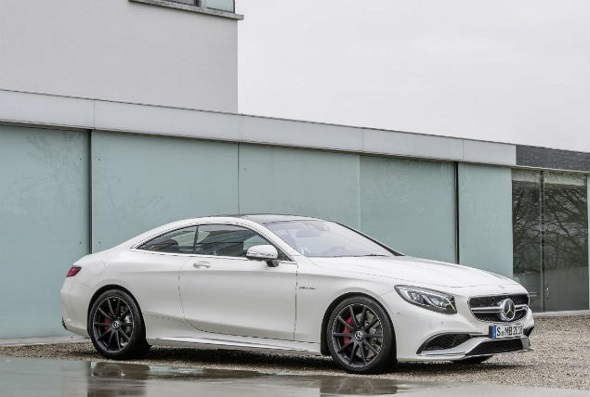 Further Features
Anticipation is running high for the new S63 AMG Coupe, due to its exclusivity and sophisticated ride quality. It's expected to be one of Mercedes' most exclusive products once it goes into production, to help fill the shoes of the popular SLS AMG Coupe. Pricing has not yet been announced, but it's expected to be in the six figure range or comparable to the current C63 AMG Coupe. Further features that help this luxury car stand out include an AMG sports exhaust providing three different modes and levels of noise. One of the coolest new features will be its Magic Body Control and curve tilting, which allows the car to lean into corners like motorcycles do. It should be good fun to take out for a spin on winding roads at top speeds with features like that.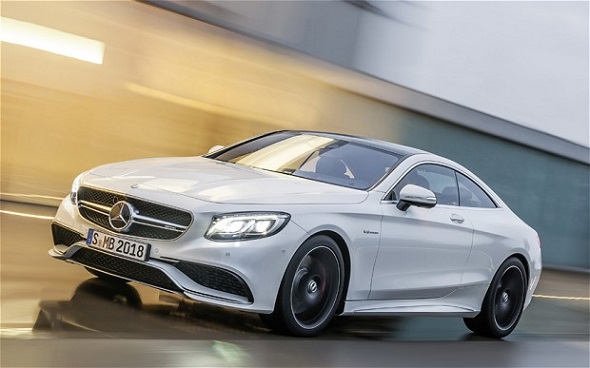 Interior luxury features will include a three-spoke steering wheel, aluminium shift paddles, leather seating, and high-resolution display. The dashboard will be equipped with a new touchpad, which is used to control the sat-nav, phone system, and radio. Its exterior features are also distinctive. The new AMG Coupe will get a twin-blade radiator grille in a sleek shade of silver chrome, along with a glossy black diffuser and multiple exhaust pipes. It's designed to stand out on the road as an exclusive luxury vehicle that will be able to hit top speeds on a regular basis.
With features like these, it's no doubt that when the new Mercedes-Benz S63 AMG Coupe finally makes it New York debut, it will be certain to stand out from the crowd. Due to its speed and price point, it could become strong competition for crowd favourites like the Bentley Continental and Aston Martin Rapide.