The year is almost over – with only 16 more days to go, the internet will soon be flooded with a slew of lists of top things that happened in 2014. To kick-start this annual tradition, we give you The Top 15 Celebrities Who Broke the Internet in 2014.
15. LeBron James – whoever doesn't know him and understand why he's on this list must have lived in a rock for his entire life. Two words describe LeBron James for many basketball fans – King James.
14. Jay-Z – this American rapper has made a name for himself throughout his career, but this year, he made headlines due to the alleged news of his split with Queen Bey. Thankfully, it was all just a publicity stunt for their recently concluded world tour.
13. David Beckham – one of the hottest soccer players and celebrities in history, Beckham is not only popular for his skills in his chosen sports but also for his unforgiving good looks.
12. Kanye West – he's famous for being Mr. Kim Kardashian as well as his epic talents as a hip-hop recording artist, songwriter, film director, record producer, entrepreneur and even fashion designer.
11. Oprah Winfrey – a very successful host, actor, media proprietor and philanthropist, Oprah is currently the only black billionaire in America.
10. Robert Downey Jr. – currently has 19 million likes on Facebook and 2 million followers on Twitter. The reason for this strong following is that he monitors his own social media accounts, making him very genuine and down-to-earth.
9. Vin Diesel – he's so popular on social media that he gets between 500,000 to 1 million likes per week. He's even the most liked actor on Facebook with him managing his social profile on his own.
8. Olivia Wilde – she doesn't really have the same following as some stars, but her hilarious posts get retweeted thousands of times.
7. Ellen DeGeneres – she's got 29.5 million followers on Twitter, making her queen of such social media. Her funny posts get retweeted and shared thousands of times, too, especially her vocal support for LGBTQ rights. She had one post that broke the internet when she took the "best selfie ever" of 2014 when she posed for a picture with some of the biggest stars in Hollywood.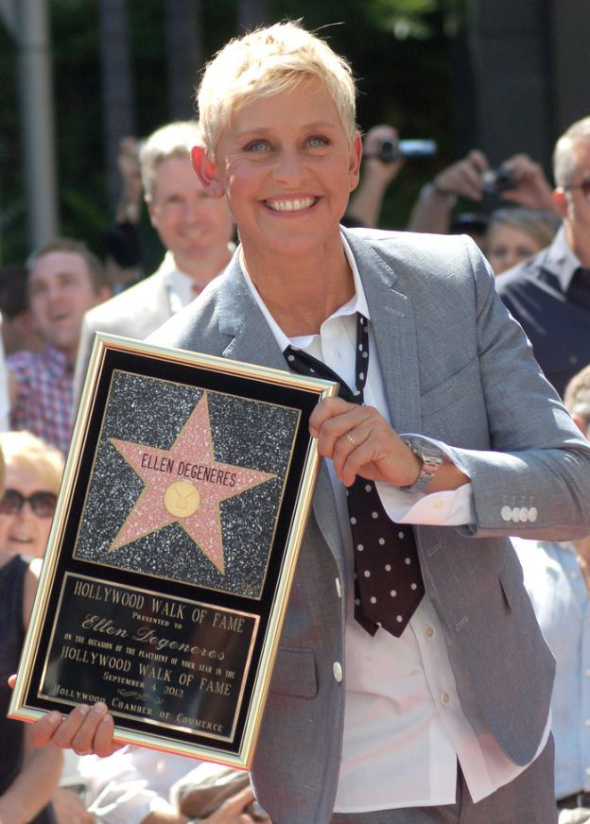 6. Leonardo DiCaprio – one of the few stars who use their widely influential social networks to promote environmental and political awareness. In fact, this year, he pledged $7 million to help save the ocean, donated $1 million to the Elephant Crisis Fund to stop ivory poaching and trafficking, raised issues against "ghost fishing" and donated $3 million to Oceana to help protect shark, other marine animals and habitats.
5. Miley Cyrus – since her raunchy performance with Robin Thicke in last year's MTV Video Music Awards in 2013, she has been talked about the entire year thanks to her racy outfits and stunts onstage and offstage.
4. George Takei – his career would have ended when Star Trek's conclusion but he became more popular on social media with his hilarious status updates and his active support for gay rights on the internet.
3. Beyonce – Queen Bey broke the internet when she released a secret album that contained numerous number one hits. But she also made headlines when her sister got into a physical fight with her husband in an elevator.
2. Taylor Swift – she's still young, but she's one of the most influential and most searched celebrities on the internet. With her latest album out, she has broken the internet with every single she has released since.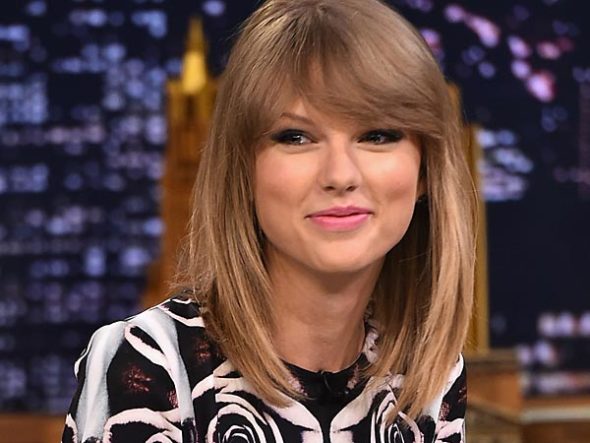 1. Kim Kardashian – the reality star is not only famous for her reality TV show Keeping Up with the Kardashians; she has also dominated the social media this year, thanks to her wedding to hip hop superstar Kanye West. On top of that, she's considered the selfie queen on Instagram.
Did your favorite celebrity make it on the list?