Universal Studios is one of the most popular theme parks on Earth, thanks to its amazing rides and immersive environments. However, there are a couple of downsides to walking around a giant amusement park all day long. The lines are long, you've got to worry about bunion vs bone spur symptoms (both of which are not pleasant), and the sun never seems to let up.
Lucky for you, Universal has a variety of unique drink options to quench your thirst.
A Flaming Moe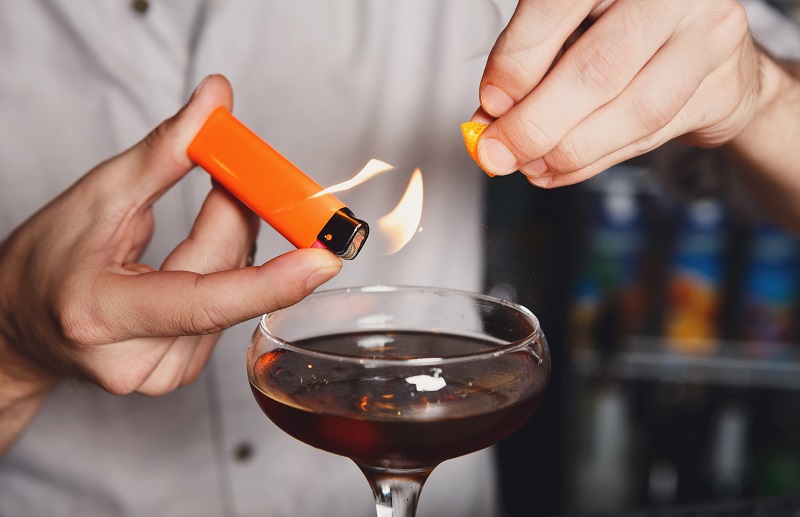 If you want a drink that will both hydrate and amaze you, a Flaming Moe is quite the spectacle. This bubbly orange drink fizzles and smokes as you drink it, making it perfect for tons of postable pictures on your social media accounts. Not only that, but you get a souvenir cup with each purchase so you have something to remember your Florida vacation with.
Duff Beer
Want something a little stronger than what old Moe is serving up? Nothing is quite as refreshing as an ice-cold beer on a hot summer day, and Universal is the only place you can try the most famous brand in Springfield. It's brewed right inside of Universal and you can get a tall mug to take home with you after you've slurped it down. Duff Man would be proud.
Delicious Butter Beer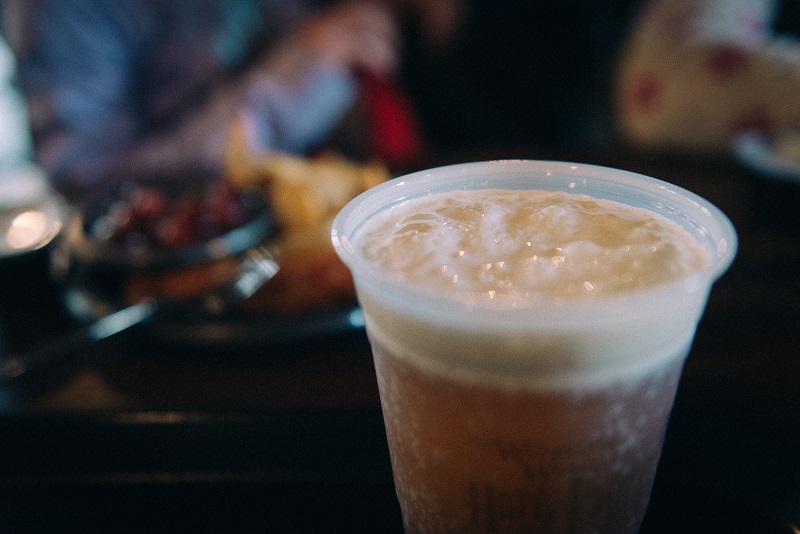 Potterheads would come to Universal just to get a taste of the iconic butterbeer alone—and who could blame them? This creamy, butterscotch-flavored beverage is like heaven for your tastebuds. It comes in a variety of options, including frozen, hot, and classic, each of which are amazing, though we're partial to the frozen on a hot day. It tastes just as magical as we always thought it would!
Fishy Green Ale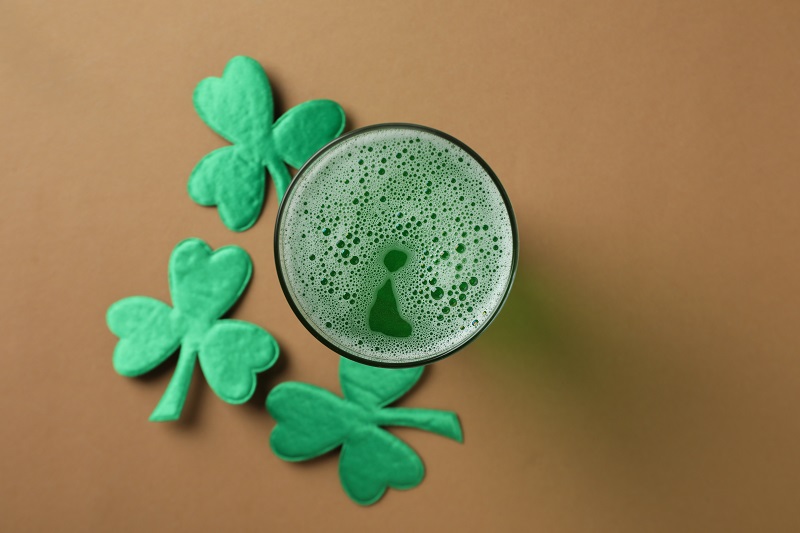 Don't be fooled by the name or the color, because this green and purple concoction are utterly divine. Cinnamon, mint, and blueberry come together to create something truly refreshing, and when you suck up a fish egg (boba ball) you'll be met with yet another burst of flavor. Trust us, there's nothing too fishy about this tasty drink.
Pumpkin Juice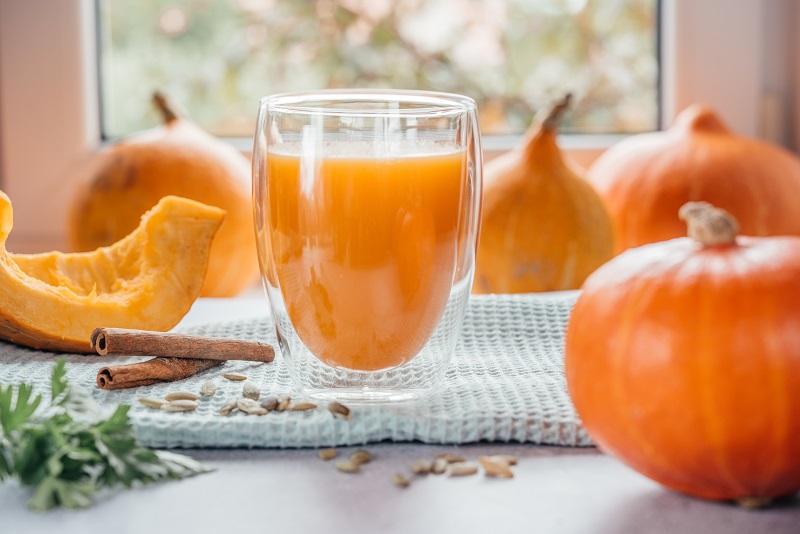 What'd you expect, Pumpkin Juice? Well, you got it, and it tastes great. This refreshing drink tastes like pumpkin (who would've thought?) with a hint of cinnamon and sweetness. Don't expect this to taste like a pumpkin spice latte, because it is so much more. It's yet another fabulous beverage we'd happily trade our galleons for.
Toothsome Chocolate Emporium Milkshakes
Need a drink that is so packed with sugar that you'll feel jittery afterward? The Toothsome Chocolate Emporium and Savory Feast Kitchen have you covered. Their milkshakes are the best in the park, with unique options like Oreo Overload, Heavenly Hazelnut, Chocolate X5, and more. Many of the shakes come topped with an additional mini dessert as well, such as cookies or a slice of cake—you know, in case you didn't already have enough sugar in your system.
Cool and Refreshing
These unique Universal drinks can't be gotten anywhere else. If you're visiting on a hot summer day, grab a cup of your favorite beverage and enjoy a cooling taste like no other.