Finding the motivation to get to the gym can be a workout in itself. There's always something that keeps you from going: it's too cold out; you don't have time; what's the point because you're going to demolish a pizza later?
However, what it all boils down to are motivation and willpower. One way to see the results of the two is by looking at some of your favorite movie stars that have already put in the work through intense training and a strict diet. Here are some motivational results from famous actors so that all you have to worry about is the willpower part.
Dwayne 'The Rock' Johnson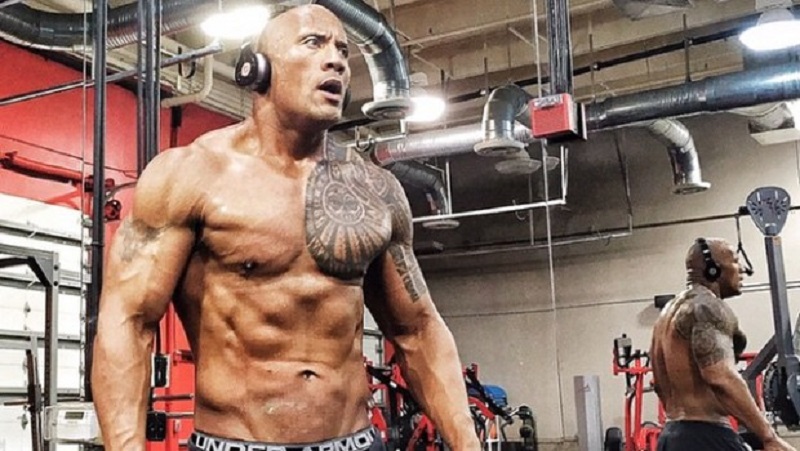 Less of a rock and more of a mountain, Dwayne Johnson is one of the most iconic actors in the film industry. While he started out as a pro wrestler, we're glad he managed to cross over onto the big screen. The action star consumes an insane amount of calories each day, mostly protein, and always manages to squeeze the gym into a busy schedule. Whether he's intimidating bad guys in Fast and Furious or getting sucked into the world of Jumanji, you can almost guarantee there will be a line thrown in about his stature. With a heart as big as his biceps, Dwayne manages to impress audiences with his physical physique as well as various acts of kindness—the true definition of a gentle giant.
'The Batmen'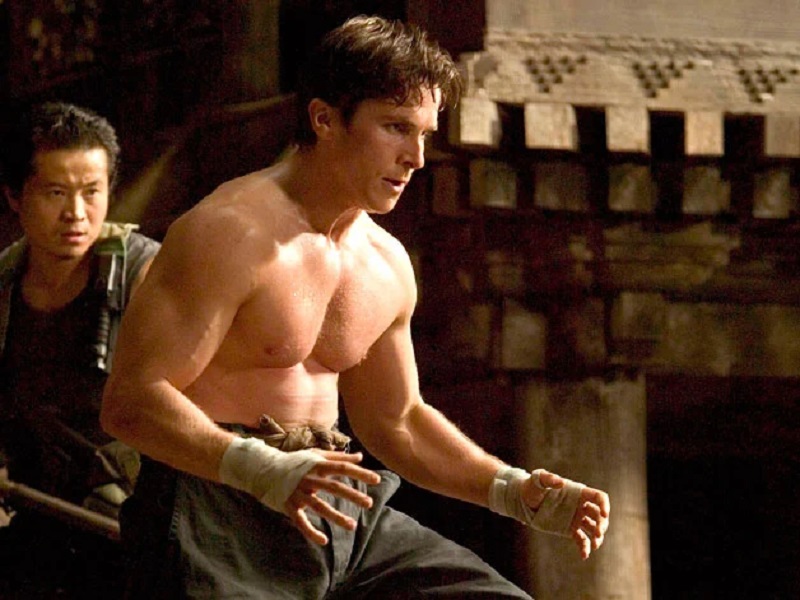 We've got to hand it to both Ben Affleck and Christian Bale, because each of them successfully transformed their bodies to become 'The Batman' in their own unique ways, but to incredible results. Ben spend nearly two years buffing up for his role as the caped crusader by implementing a restrictive diet that was high in protein, and his training sequence in Batman V Superman shows off what he earned.
Christian Bale also went through rigorous training for The Dark Knight trilogy, putting on an astounding 100 pounds in the process. After his previous film, The machinist, in which he played an anorexic character and weighted as little as 115 pounds, there was a lot of muscle to put on before dawning the cowl. However, he managed to completely transform his body in only six months. If he can do all that in half a year, we can all put in the effort to lose a few pounds.
Stephen Amell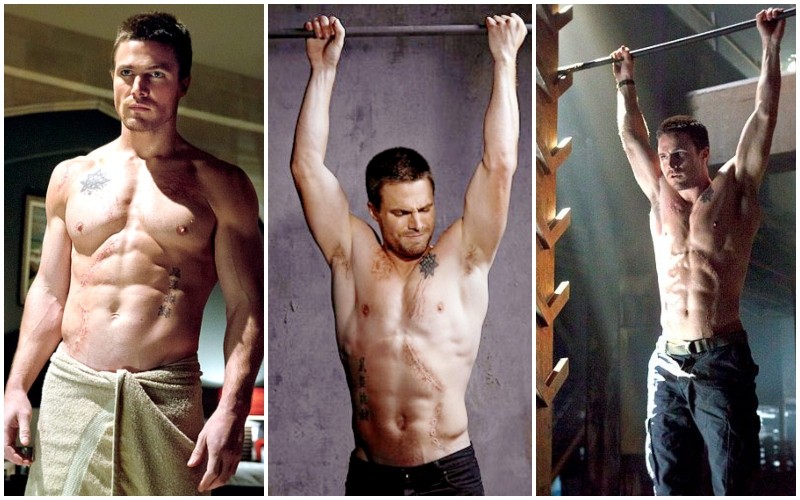 Most popular for his role as the run as the green-hooded vigilante in The CW's Arrow, Stephen Amell achieved a proficient level of fitness due in large part to bodyweight exercises. While there was indeed some level of weights involved, as well as a strict diet, The Green Arrow prefers to mostly manipulate his body weight in order to get creative with his workouts. This might include parkour, pull-ups, push-ups, jump-rope, and much more. This proves that you don't need to be able to bench 300 pounds to achieve results. Nobody would blame you if you started wearing a green hoodie to the gym and attempting the salmon ladder, just don't hurt yourself.
Hugh Jackman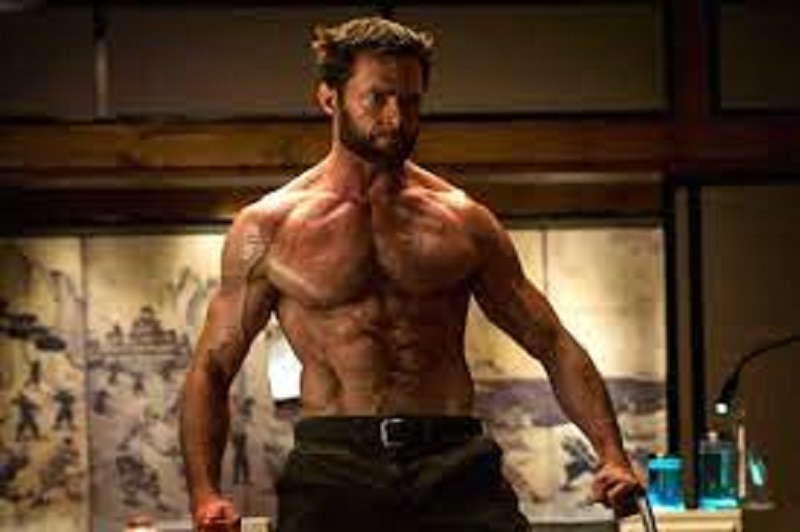 The famous Wolverine didn't develop his physic overnight. In fact, he didn't even obtain it during his first film in X-Men. However, Hugh did eventually achieve a level of fitness that is more than impressive. Through a closely monitored diet and intense exercise, the actor increased his muscle mass and became much leaner at the same time. If you've any doubts, just watch the first film and then skip to The Wolverine, and you'll see how much effort the actor must have put in—which is why we kept watching him play the claw-wielding mutant for 16 years!
Jason Statham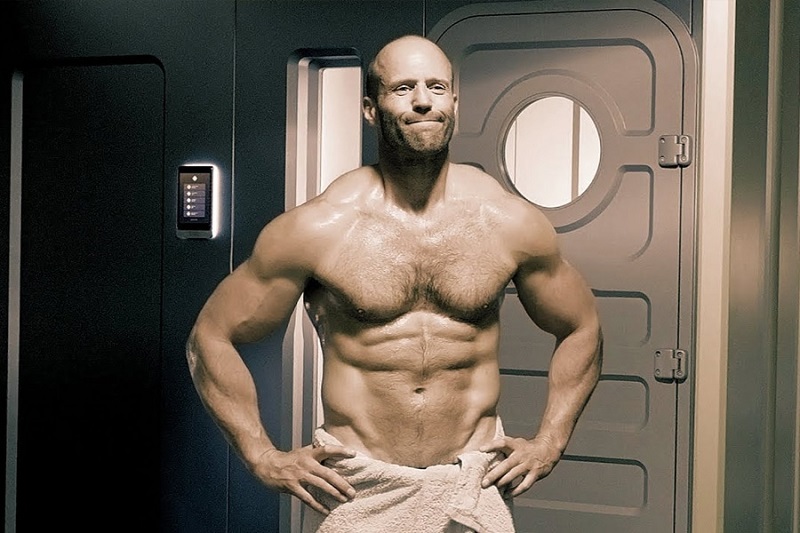 This action star has been in countless films over the years, including The Expendables, Fast and Furious, The Transporter, and countless others. The 54-year-old actor has maintained a strict diet and training regime through the years, as well as taking it upon himself to learn kung-fu, karate, and kickboxing to be able to perform his own stunts and moves on set.
J.K. Simmons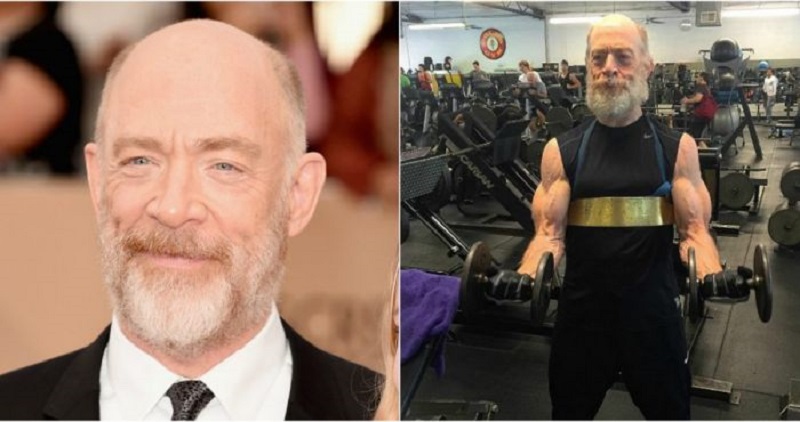 This prolific actor may not see a lot of crime-fighting, but when he wants to pack on some muscle, he can get the job done. While some thought he was bulking up for his role as Commissioner Gordon in The Justice League, the actor apparently built himself an impressive pair of biceps on his own accord. This is even more impressive when you acknowledge the fact that he is in his 60s!
Chris Pratt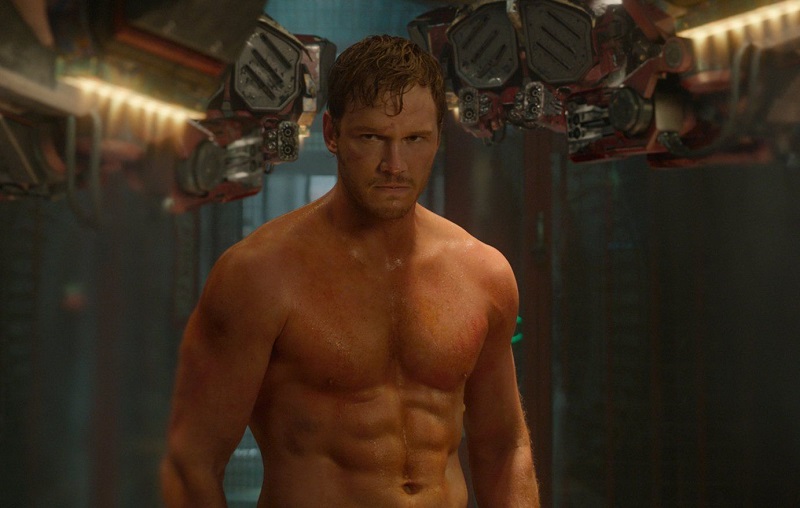 While Chris Hemsworth and Chris Evans have certainly earned their physics and played their parts well as the mighty Thor and morally adept Captain America, Chris Pratt steals the spot as our top 'Chris' in the MCU for the fact that he went through the most dramatic change. Having played the hilarious Andy Dwyer in Parks and Recreation, Chris had a little bit of a gut to lose—don't we all—and when he initially auditioned for the role of Starlord in Guardians of the Galaxy he was told that he didn't have the physic they were looking for. However, he fit the character so well that he got the part anyway, then went on to lose the weight himself to better fit the character. Well, the before and after pictures speak for themselves. It just goes to show what you can accomplish with a goal in mind.
Ready to Pump Some Iron?
Watching a motivating movie or TV show in which the actors have clearly trained for the role is enough to motivate anyone to improve their own lifestyle. You don't have to be as big as The Rock or as lean as Hugh Jackman, but simply implementing their mindset into your own workout routine may be enough to keep you going back again and again until the results start to show. If you need a boost to get you motivated, medical HCG is a great way to get your metabolism rolling for the fastest results. It's all about dedication and willpower, and you've got what it takes—maybe you'll even be the next Batman.