Most of the couples are unable to give their valuable time to each other. It happens mostly due to their busy work schedules. But this Valentine's day is the perfect occasion to celebrate some golden memories with the loved one. You can also recreate your romantic memories by dedicating some thoughtful gifts to your partner.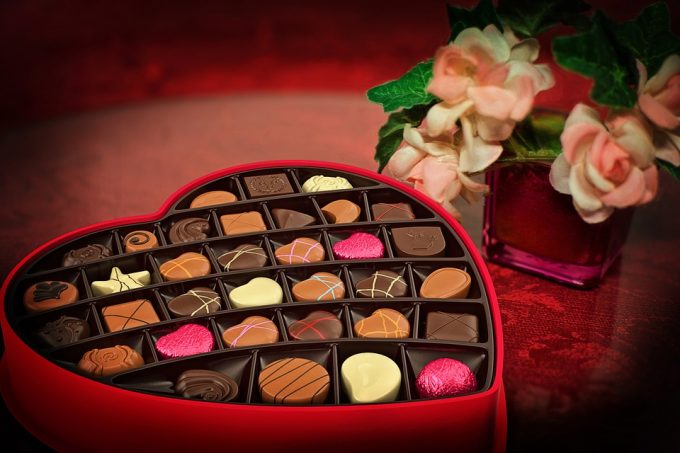 Following are some thoughtfully selected gifts to amaze your beloved on Valentine's day.
Photo Frame for Togetherness:
Gifts can also make a beautiful display of your bond of love and affection. Women love to get some personalized gifts from their loving partners. You can put some extra effort to dedicate one of the best fantastic Valentine's gifts for her. Take some memorable pictures of your togetherness and decorate a photo frame on this Valentine's day. It will be the perfect item to walk back all her remarkable moments that you had spent together. You can also personalize it with some meaningful captions to make her feel loved. A designer photo frame will bring a cute smile on her face.
Dedicate a Couple Idol Gift:
You can make a meaningful gift to express your love to your partner. The best creative option is to select an idol of a couple to impress her. You can order such designer Valentine gifts online to surprise your beloved. Try to choose the couple showpiece that speaks about the togetherness of your beautiful relationship. You can also complement it adding her favorite chocolates on this Valentine's day. It will be the best gift to tell how much you feel from the bottom of the heart. She will keep it in her bedroom as a table display to remember you in her free time.
Personalized Love Scrapbook:
You should be more expressive to tell your beloved how much you love and care. Here is an easy way to show her your genuine feelings on Valentine's day. You can create love scrapbook adding some beautiful pictures and romantic quotes to impress your beloved. Tell her different reasons why you love and want to live with her. It will make an enduring love display for your partner. You can also attach a red rose on the cover of the scrapbook. She will surely appreciate your efforts to mark this memorable Valentine's day.
Romantic Roses Bunch:
Sometimes it looks difficult to show your love to the partner. Flowers are the best option to express her in a romantic style. You can dedicate a bunch of red roses online to make her feel special on this Valentine's day. Try to select long-stemmed roses in a beautiful floral arrangement to create a romantic gesture for her. You can also express your long lasting love and affection dedicating such adorable blooms. Hide a secret note inside the bunch of roses to propose her. She will love and appreciate having such a romantic gift from your side.
Chocolate Hamper and Cake Delight:
Chocolates are always one of the favorite food items of women. If your lady love also likes to eat chocolates then make a beautiful hamper adding her favorite chocos and candies to delight her. You can also make a bouquet of Ferrero Rocher choco bowls to gift your beloved.  You may even plan a cake delight for your loving partner. Order a delicious Valentine's cake online to make her feel pampered on this memorable occasion. It will be a great combo of chocolates and cake to celebrate this Valentine's day at home.
Your thoughtful approaches will be perfect to give her unforgettable moments of the day. She will always be yours having such lovely Valentine's gifts and your deep affection in her life.