Dubai is one of the most luxurious holiday destinations not only in the Middle East, but anywhere in the world. Whether you are traveling with your family or with your friends, even on your own, there are plenty of places that will surely leave you in awe, including those that will be briefly mentioned below.
Palm Jumeirah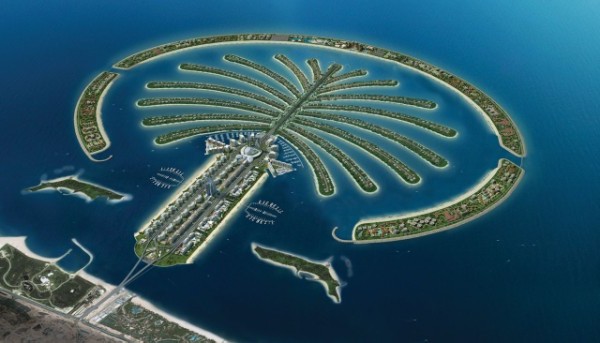 Source: here
Dubai has outdone many other tourist destinations in more ways than one, such as through their man-made islands. These islands provide tourists with endless activities that they can enjoy day and night. There are high-end shopping malls, world-class restaurants, and ultra-luxurious hotels that are found in these islands.
Dubai Museum
This is the perfect attraction for any history buff. Step inside the museum and you will be taken back in time through the artefacts that are displayed, including those that have been around for more than 4,000 years. In the underground, you can see a state-of-the-art display that showcases the rich history of the emirate. There are permanent and seasonal exhibitions as well.
Dubai Creek
This has a long history of being the centre of commerce and trading activities in Dubai. This used to be a popular destination for pearl diving and fishing. Today, the creek serves as the partition between two towns – Bur Dubai and Deira. The best way to experience this attraction is to ride a boat and simply revel in the beauty of its surroundings.
Gold Souq
Located in Deira, this is the largest gold market in the world. This is also perhaps the reason why Dubai has been nicknamed as the city of gold. In this traditional market, you can see a lot of items made from gold, specifically jewelleries. Here are some tips on bartering at the gold souk.  If you are looking for something beyond gold, Deira also has a market that is popular for its spices. These markets are known for having cheap prices.
Dubai Mall
If you love shopping, Dubai is definitely going to be paradise for you. It has one of the largest malls in the world. Aside from endless shopping and eating, it also hosts different festivals, such as Dubai Shopping Festival and Dubai Summer Surprises. Options for entertainment are almost endless, including a cinema complex and even an ice skating park.
Jumeirah Beach
Heat in Dubai can be scorching, especially during the summer season. With this, Jumeirah beach is one of the best destinations to include in your itinerary. There are many sun loungers along the stretch of its coastline. There are also tons of water activities that can provide you with thrilling experiences. There is a huge selection of luxurious hotels and excellent restaurants as well.
Burj Khalifa
Standing proud along the stretch of Jumeirah Beach, the Burj Khalifa is considered as the tallest building in the world, which is more than enough reason for you to see it. It has the highest observation deck and also the highest club and restaurant. It has lavish rooms, many of which are decorated with gold. Even without going inside, this is a sight to behold.