When you think about a watch of particularly high quality, what characteristics first spring to mind? What about water resistance? Precision? Or shock resistance perhaps? All this is true, but…
Swedish watchmaker Halda are now looking to raise the bar, creating something that we think is the closest you can get to being from a Bond movie, without actually being in a Bond movie!
Does Halda ring a bell? Not just a one trick pony, Halda has been manufacturing the Taximeter found in London cabs for decades, providing a super stable platform for millions of journeys in the world of mini-cabbing. Not yet impressed? Halda can also be held responsible for developing gear boxes for some of the world's most famous high performance cars, including a portfolio of work for Porsche, Lamborghini, Bugatti and Maserati, to name but a few.
Not a bad CV so far then.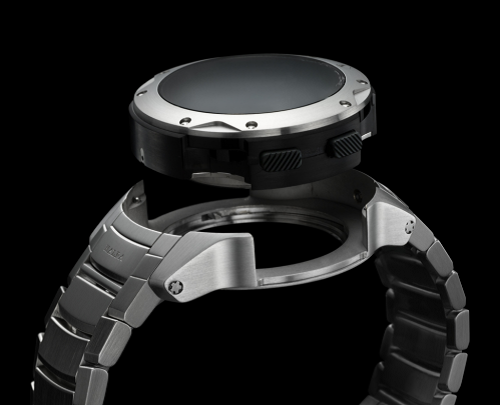 Riding on a wave of success, Halda decided to take things to the next level. The challenge was simple, to create a watch capable of operating under extreme environments. In this case, as a fully functioning space watch.
No, we're being serious.
To tackle the challenge of having a watch suitable for both everyday use here on earth, with the ability to withstand some of the most extreme conditions known to man, Halda came up with a robust and easily interchangeable modular design.
This design incorporates both a mechanical interface for use on earth, with a futuristic digital module suitable for working in a zero gravity environment.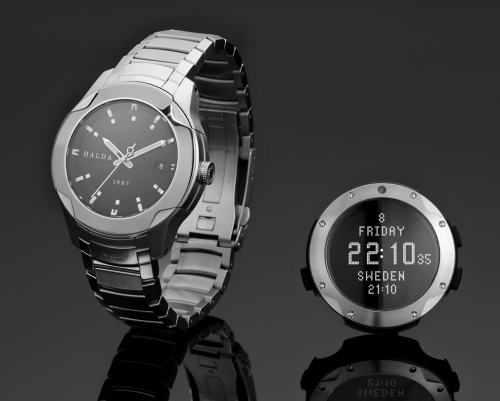 Not just bells and whistles, Halda are serious about proving the capabilities of their Space Discovery watch. So much so, that every individual function of the watch has been designed and tested with NASA, this includes the on board G-Force sensors to the automatic light sensor that adjusts the backlight of the watch, depending on current atmospheric conditions. The watch was granted certification by astronauts after extensive testing in space.
The Space Discovery's extreme capabilities are owed in part to the material which houses the watch itself. Tecamex is a material originally developed for military and space use, and is fully certified by NASA. In fact, it is the very first time this unique and ultra-resistant material has been used outside of the space programme.
Although you might not be likely to be a planning a space holiday anytime soon, it's nice to know that it's an option.
Don't laugh, Virgin Galactic are already taking reservations for trips into space at $250,000 a pop! Not exactly a bargain in 2014, so we'll probably give it a miss.
Halda Watches went on to create the equally impressive Halda Race Module which was built with the help of race engineers and tested by Formula 1 drivers. Halda combine the very latest modern technology with stunning design and functionality to create truly unbelievable timepieces. If you are looking for a watch with a difference, that looks incredibly stylish and offers precision timekeeping, then look no further than Halda watches.
One more thing…
James Bond called, he wants his watch back!