Roulette wheels are most certainly an impressive feat of engineering. They are a feast for the eyes and are one of the first things players go to watch when they set foot in a land-based casino.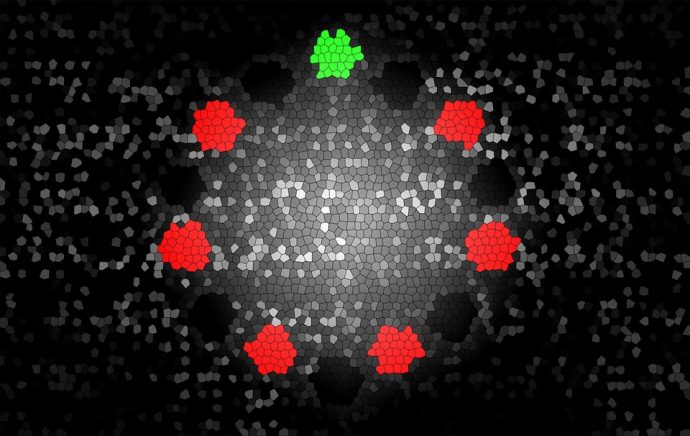 source: here
Invented inadvertently by a man named Blaise Pascal who was attempting to create a perpetual motion machine back in the 17th century, the roulette wheel hasn't changed a great deal through the generations. This only serves to add to the character and charm of this long-standing casino game.
The basic construction of a casino roulette wheel
For any professional roulette wheel to be approved for operation on a casino floor, there are many basic design elements necessary for its consistent, fair function, including:
The weight of the wheel itself must be distributed evenly
In terms of the threat of interference, both the roulette wheel and ball should be manufactured using non-magnetic substances to stamp out the threat of tampering from magnetic sources
The cylinder must be designed to rotate and move freely, but all attached facets of the wheel should not be able to move at all times
The ball pockets on the wheel ring should each have exactly the same dimensions and are evenly spaced, allowing the roulette ball to travel and stop smoothly within the random pocket
In the event that any of these conditions are not completely met, the roulette wheel is deemed biased or defective and can therefore be taken advantage of by expert players who recognise its faults. Nevertheless, most land-based casinos operate strict testing of their roulette wheels to ensure 100% legitimate gaming at all times.
How technology has helped deter players from gaining an advantage
Manufacturers Cammegh sought to combat the prospect of experienced roulette players from gaining an advantage on their roulette wheels by developing and patenting new technology, designed as a security upgrade for Cammegh's Mercury 360 roulette wheels.
Random Rotor Speed (RRS) utilises a contactless technique to randomly alter the speed of the wheel's rotor after the ball has begun to spin around the wheel. This in turn prevents those using roulette computers or spotting patterns using a dealer's rhythm, known as dealer's signature.
The adoption of Random Number Generators for online roulette interfaces
Online casino players don't have to encounter the possibility of deceleration of the roulette ball when travelling across the wheel. Although the casino industry has made significant strides in improving the design of its wheels to be virtually unaffected by deceleration, the iGaming industry does not have such problems today.
Regulated online casinos are subject to verification and periodic testing of all their classic casino games, as well as their slot games. Random Number Generators (RNGs) have transformed online casino software, giving players complete confidence and genuine peace of mind when playing their favorite games. The concept of an RNG is to mimic a random outcome. It does so by creating a randomized number sequence, or a sequence of random symbols, which have no logical or fixed pattern. In essence, every number the virtual roulette ball lands on is unable to be predicted; and the same happens with every spin of a slots game or deal on the blackjack table.
The functionality of RNGs is driven by algorithms and seed numbers. The latter are generated by the millisecond to continually create new random outcomes for number sequences.
All RNGs used by licensed online casinos are reviewed and inspected by recognized testing facilities such as TST, who operate industry leading gaming test labs to maintain player standards for leading casino brands.
That's not where technology ends for online roulette either. The latest evolution is live roulette, featuring live dealers operating real roulette wheels via high-definition video streams, capable of capturing all the table action at a speed of 200 frames per second.
The leading casinos offer live online roulette across multiple variations. 32Red roulette offers four different roulette game types: Standard, French Gold, Auto and Immersive roulette. The latter uses all the latest technology and camera angles to help players on the 32Red site feel as close to the action as possible, with slow-motion and replay functionality. It's a variant of roulette that's been recently adopted by many other online casinos. High 5 Casino has even adapted the immersive game to a mobile format while Red Queen Casino also offers immersive versions of their blackjack and baccarat games.
Where can technology take online roulette next? The use of virtual reality would have to be the most realistic development; simply because it's already being used now. Virtual reality headsets could be used to transport you directly into a bricks-and-mortar casino environment whilst providing you with the highly regulated and randomized online roulette experience.